LifeOnVashon.com is a project of a group of amateur naturalists and the Vashon Nature Center, with the goal of cataloging all the plant, animal, and fungi species on Vashon-Maury island, Washington (USA). This site is UNDER CONSTRUCTION -- look for our grand opening sometime this Summer.
Browse or search our 86 confirmed species so far:
This is a community-wide effort, so you're welcome to participate by submitting your own species or adding photos to an existing species page.

The Image of the Week this time is of a River Otter photographed by Tim DiChiara on April 9, 2014 on Sunset Beach: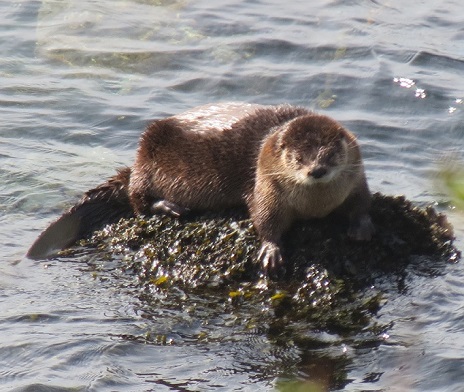 To see previous photos, click on over to our IOW page.

Thank you for visiting LifeOnVashon.com. We hope you've learned more about the natural world that surrounds you and of which you're a part!
Please let your friends know about us: